At last, EBADay again! – Non Hype Banking Digitalization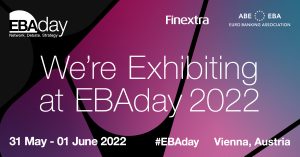 We will meet in Vienna and exchange views on many interesting developments in the banking industry across Europe. Foremost are innovations: The status of developments or tests, for example for the T2 migration, which is slated for autumn with many facets;  The XML initiative in worldwide cross-border payments; RTP and more.
These topics have been pursued and advanced during the Corona period. Nevertheless, we all noticed that something was missing with our virtual-only contact.
What springs to mind are the spontaneous conversations at the coffee machine, where you often quickly get to talk about issues. It is often these small conversations that contain important and time-saving clues. This is mirrored in the exchange of inhouse ideas as well as group discussions, such as those upcoming at the EBADay which is now finally happening again.
Let's take a look at the current lesser overhyped topics.
Payment Statistics, which are now required to be rolled out across Europe and applied to  a much wider scope of data.
At ECMIS, albeit which only affects a smaller audience.
At FINplus for seev, as a new digital service from SWIFT.
Here, developments are underway which have been less recognised.
Also, the demand from corporate customers for eBAM services from their bank is taking place without the value of such services being accurately assessed.
It is understood that these services are necessary for the smooth digital transformation of banking business into the future.
We as EFiS AG would like to use the EBADay to exchange information with interested participants about these non-central topics with which we are already working, and to impart the solutions we offer. From our perspective the same applies to the topic of XML Invoice, which is necessary step to finally "close the loop" in the business process dating back to EDIFACT era. There are still many unutilised opportunities for banks in corporate banking that remain to be exploited in the context of digitalisation.
We look forward to talking to you about this in Vienna.
Armin Gerhardt CEO of EFiS AG
EBA member since 1999