New Chief Operating Officer for EFiS AG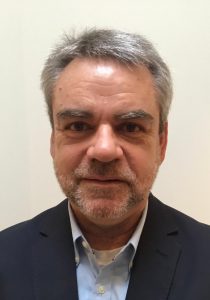 EFiS AG supervisory board appoints Helmut Kredel as a member of the board.
Dreieich, February 15, 2021 – EFiS AG continues to expand its management team: As of February 15, 2021, Helmut Kredel is responsible for the entire operational area of EFiS AG as Chief Operating Officer. The 56-year-old will be based at the company's headquarters in Dreieich and will report directly to CEO Armin Gerhardt.
With Helmut Kredel, EFiS AG has gained a highly qualified, successful and industry-experienced technology manager. He brings more than 35 years of IT experience with a focus on payment transactions, which he gained at Sparkasse Darmstadt and the last 29 years at Landesbank Hessen-Thüringen.
In his career to date, the Dreieicher-by-choice has already been able to demonstrate his extensive skills and leadership qualities and assert himself in the IT market. "I am looking forward to my new task and to contributing my operational know-how, setting new accents and continuing the success story of EFiS AG together with my new colleagues," says Helmut Kredel.